Make exceptional connections. Shape your business. Accelerate your growth.
Enterprise Fellowships is a 12-month accelerator programme for creative and entrepreneurial engineers who have an impactful innovation ready to commercialise at the seed or pre-seed stage. Over the course of the year, we will equip you with the confidence, skills, experience and networks you need to bring your engineering product to market.  
What does this programme offer?
What we offer works - we have provided £9.2 million in grant funding to upskill over 150 Enterprise Fellows, who have gone on to create companies valued over £550 million. As a charity, we don't take any equity, all we ask in return is your passion and determination to become part of the next generation of entrepreneurs. 
You will receive: 
Up to £75,000 equity-free startup funding grant,

 

Expert business mentoring and coaching,

 

15 days of business training,

 
Subscription to our Equality, Diversity and Inclusion Toolkit, 

Access to our community of

Hub Members, Academy Fellows, investors, industry experts and partners,

 

Flexible working space at the Taylor Centre, our physical hub,

 

Hub membership for life.

 
I have been on a number of different accelerator programmes. But this was the broadest in terms of content and support. It has helped me to put together all of the pieces of the puzzle. It has removed any fear I had by reinforcing and completing my knowledge of how to start up a business.

Dorian Haci, MINT (Micro Implantable Neural Technologies)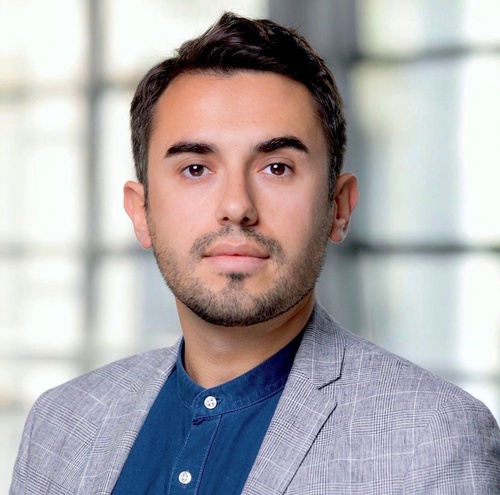 W
ho should apply?
Broadly speaking, we support: 
Researchers wishing to

spinout

a company from a university

 

Recent graduates seeking to found a

startup

 

International PhD students (already based in the UK) wanting to

spinout

or

startup

 

 
You meet our key eligibility criteria if: 
The Technology Readiness Level (TRL) of your solution is 4 or above 

Equity investment in your business is

less than 500,000 GBP

 

Your

innovation is protectable

and you

own or co-own the IP

 

Within the founding team,

you own the highest equity stake in the company

 

You are, or have the ambition to be, the

CEO or COO of the business

 

For startups

:

you

are not

a student or otherwise employed during

our programme

 

 

In addition for startups: you have completed your very

first university degree by 1 July 2017

 

For spinouts: you are currently

employed by the university

 

If relevant, your

PhD viva will be held no later than 30 November 2022

 
Please ensure you read the full list of eligibility criteria before applying. 
I have a soft spot and only praise for the Enterprise Hub. Without its backing and the access it has offered to inspiring events and people, Oxford Heartbeat might not be what it is today. The courses, practical advice, mentorship and peer-to-peer learning offered as part of the Enterprise Fellowships Programme were all hugely beneficial to us.

Dr Katerina Spranger, CEO and Founder of Oxford Heartbeat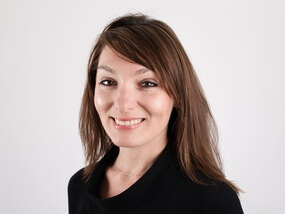 What can an Enterprise Fellowship do for you? 
Make exceptional connections
Our community offers exceptional connections to learn and grow from, including over 1,600 Academy Fellows, 300 past awardees, and more than 100 expert advisors, industry partners and investors. The programme offers many opportunities to connect with our alumni and wider community of supporters through events and activities. 
You will collaborate with a mentor from the Academy's Fellowship, which is made up of some of the most successful engineers in the UK. They will assist you as you work through your business proposition, and have the potential to facilitate some invaluable connections for you with the relevant industry players. 
a community of over 293 founders and business leaders
Follow on funding raised: £313 million
Shape your business
Through your training and mentoring, you will develop new ideas about how to shape your business strategy for the highest chance of success. Our package of support will help you implement new ideas, validate your assumptions and hit your milestones - , be it trialling a prototype, speaking to your first customers, or working out your route to market. 
Accelerate your growth
We will teach you how to prepare for meetings with investors, partners, and customers, and how to communicate your vision through the perfect pitch. We will promote your business and help you get exposure in the media. We will introduce you to the right people who can contribute to your growth. We will also provide you with tools to grow diverse teams and an inclusive culture that will help you thrive. 
Enterprise Hub Showcase
At the end of your Fellowship year, you will have the chance to show how far you've come when you present at our annual Showcase. You'll pitch to our investment community and industry partners for funding, introductions to key contacts, or whatever support you are looking for at this stage to take your business to the next level.
Lifetime membership
If you successfully complete the Enterprise Fellowships programme, you will be invited to become a Hub Member. You'll join our alumni community and continue to have access to networking events, mentoring, training support and relevant opportunities. You can also continue to use the Taylor Centre facilities free of charge to host your own events or meetings.