"Beyond the benefits of the programmes, scholarships, workshops, and other invaluable initiatives, the Enterprise Hub serves as a door to reach out to those who have led ahead of us. The Hub allows us to meet the people who have succeeded in fighting our fight, reminds us why we do what we do, and, ultimately, lift our spirits to continue working harder."

Haikal Pribadi, Founder and CEO of Vaticle
Nurturing Leaders. Growing Companies.
We support individuals in decision-maker roles in high growth UK based technology and engineering companies to develop their leadership skills.
Places on the programme are gained through a competitive application process, with the best applicants awarded a place on the programme and membership of the Enterprise Hub for life. 
We believe connections should be built to last, so participants can expect a lifetime of support through connection to an exceptional community of engineers and innovators, including our mentors, over 260 Enterprise Hub members and Fellows of the Academy.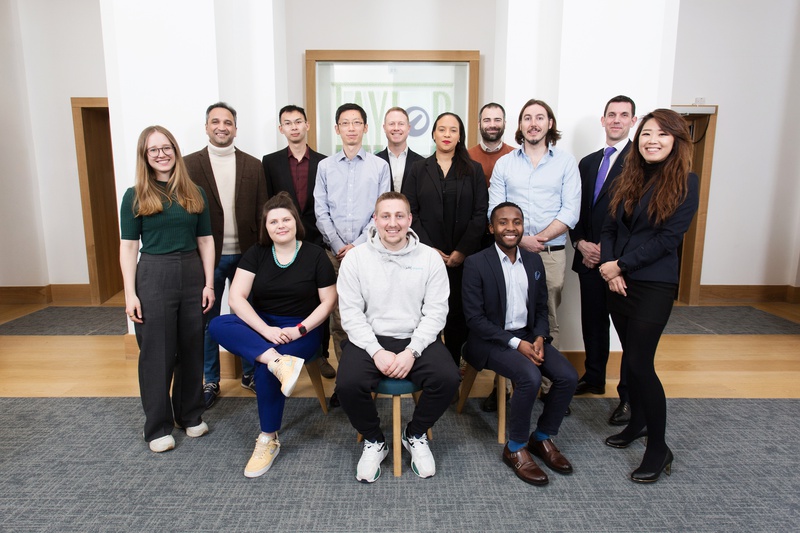 Since the programme started in 2016, we have supported over 120 leaders of high growth SMEs, who went on to raise over £513 million of equity investment, £57 million in grants, and have increased their business valuations by £480 million in total. Our participants typically double staff numbers in 12 months, and credit the programme with significant improvements in their leadership mindset, strategy, and skills.
What do we provide?
This programme is designed to prepare you to scale up your company. It's an opportunity to refine your strategy and enhance your leadership skills while continuing to work on your business. 
A place on the programme means you will receive:
1.      A grant of up to £10,000 to pay for leadership courses of your choice
2.     Expert business mentoring
3.     One-to-one personal development coaching
4.     Workshops, webinars, roundtables, speaker events
5.     Access to the Taylor Centre, our co-working and meeting space in central London
6.     PR and IP support
7.     All travel and accommodation expenses covered for programme activities.
The Shott Scale Up Accelerator is funded by BEIS and Ian Shott CBE FREng, a private donor. We do not take equity or charge fees. All support is at no cost to you or your company.
Ian Shott CBE FREng is a highly successful entrepreneur who played a pivotal role in establishing and growing the Enterprise Hub since its inception in 2013. Ian believes that supporting the growth of a dynamic, home-grown SME sector is vital to UK economic recovery and is delighted to be able to support a new generation of entrepreneurial engineers to scale their businesses and succeed. Find more about his generous donation to the Shott Scale Up Accelerator.
Join the accelerator
If you have plans to scale-up your enterprise and want guidance on navigating growth challenges, then the Shott Scale Up Accelerator is for you. 
It is a new six-month programme that builds on the previous SME Leaders programme, enhancing its content to support ambitious leaders of UK scale ups to grow.
You must be a decision maker in a UK-based engineering or technology business that has raised at least £1million through equity investment or turnover from the previous year, or a combination of both. Please see the Essential Guidance Notes 2022 for the full eligibility criteria. Please read these notes before completing the application form.
What should you expect from the Shott Scale Up Accelerator?
Transformational content
The focus of our support will be on the following six key areas, reflecting fundamental growth barriers, and led by subject experts and seasoned entrepreneurs, alongside development coaching as you undertake your chosen leadership course.  
Invaluable connections
We'll connect you with a mentor with the right expertise to meet your needs from the Academy's Fellowship, which is made up of 1,700 of the most successful engineers and industry leaders in the UK. Your mentor will be available throughout the six months to help you with your development and business challenges, as you scale your venture.
As well as connecting you to a mentor, you will also have the opportunity to connect with the Hub's wider community, which includes investors, expert and professional advisors, government agencies, corporate partners and an expansive entrepreneur network.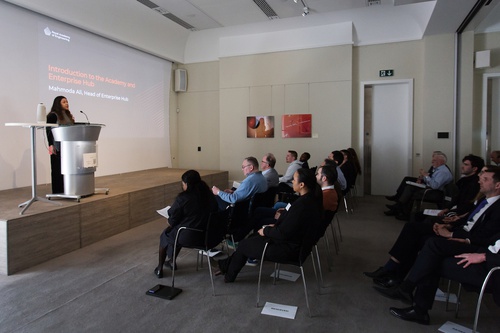 Bespoke growth support
Your vision and ambition for growth will drive the need for you to develop your strategy. Whatever your focus for the six months – whether it's building your team, improving your management skills, or securing growth capital – we're here to help you. As well as providing one-to-one coaching and mentoring, each participant will be assigned an account manager who will be your designated point of contact and will help you make the most of the content modules, promote your business, facilitate introductions to Academy Fellows, investors, industry experts and other entrepreneurs.
Hub Member for life!
Our support continues well beyond your six-month award period. You will join our alumni community of over 260 Hub Members and continue to have access to networking events and relevant opportunities that will help grow your business. You will also have access to Taylor Centre facilities free of charge to host your own events or meetings.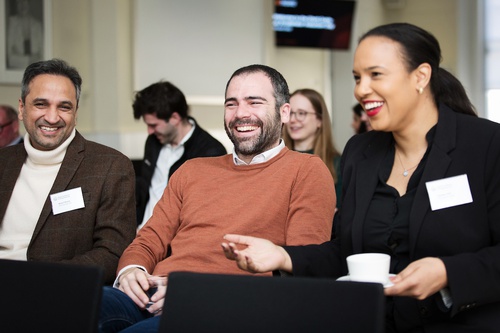 What do we expect from you?
We are a charity and therefore take no equity or fees for our services. Our services or take any equity. All we ask is that you participate fully to make the most of the support on offer and support the rest of your cohort via the peer-to-peer learning opportunities. 
If you have any questions about the programme, please contact the Programme team at shottscaleup@raeng.org.uk or call 020 7766 0626.