Our mission is to provide a dedicated hub to support exceptional entrepreneurs in Wales with high-potential ideas. We help engineering and technology innovators to build bold and disruptive enterprises that have a positive impact on society.
The Enterprise Hub Wales brings our mentoring, funding and practical support direct to you, accelerating your path to success through the Academy's local, national and global networks. As well as a point of contact to join our programmes, the Wales Hub will be the focal point for events for business founders, leaders and Fellows, and will drive our efforts to strengthen the ecosystem for engineering innovation throughout the country.
What can the Enterprise Hub Wales do for you?
Creating and building a community
In collaboration with the AgorIP Project, a scheme supported by the Welsh Government and the European Regional Development Fund, the Academy has appointed Senior Business Development Manager, Mike McMahon, to:
advise technology entrepreneurs and SME Leaders on how to apply for Enterprise Hub support
provide a local point of contact for universities in Wales to help deliver Enterprise Hub support programmes across the country
build links and play a leading role in the Welsh engineering policy and funding ecosystem
host a programme of Enterprise Hub events in Wales, including: talks by established technology entrepreneurs, pitching/reverse pitching events, and specialised sessions on IP, marketing or raising finance
promote opportunities for peer connections
link engineers in Wales with the Academy's research, skills and diversity and inclusion activities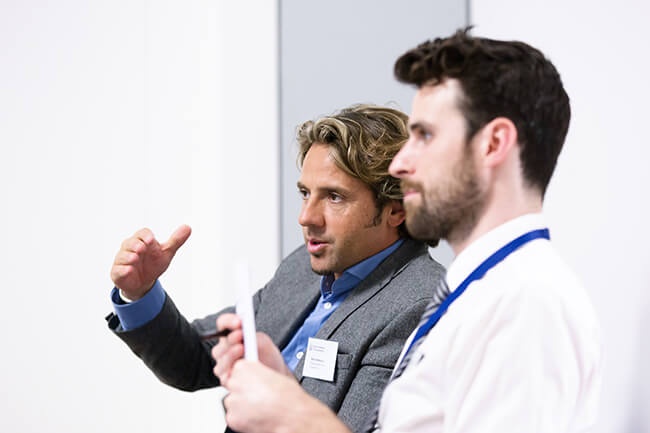 "The establishment of the Wales Hub provides an important opportunity for the academy and its Fellows to connect and engage more deeply across the region. As a national academy, we have a unique role in representing the profession to government, providing a platform where policy makers, academics and industry can work with each other to build a sustainable, inclusive future. It is through working in partnership that I believe we can foster the next generation of innovators and enhance the strategic growth, not just of Wales, but the wider UK engineering eco-systems."
Professor Sir Jim McDonald FRSE FREng, President of the Royal Academy of Engineering
"The entrepreneurial culture in Wales continues to grow from strength to strength with a key focus on technology and engineering, building on decades of innovative heritage. By providing specialist support to entrepreneurs, the Enterprise Hub will give them access to the Royal Academy of Engineering's network of world-leading engineers. By working with the innovative community of Wales we want to help vibrant start-ups, and SMEs alike, achieve their ambitions and to prosper."
Dr John Lazar CBE FREng, Chair of the Enterprise Committee
Previous
Next
Enterprise Hub Wales team
Mike McMahon represents the Enterprise Hub regional team in Wales. The team is lead by Gillian Gregg, Head of Regional Engagement, who is based in Belfast at the Enterprise Hub Northern Ireland.
About Mike
Mike is responsible for setting up the Enterprise Hub in Wales, and will be working on enhancing our network and the delivery of the Academy's support to the many excellent Welsh engineering and technology entrepreneurs across the country. His background is in engineering project management, commercialisation in the HEI environment and managing higher level research projects with SMEs across Wales.
Connect with Mike on LinkedIn.
How to get here
The Enterprise Hub Wales is based in South Wales. Mike is available for virtual or in-person meetings across Wales and currently works out of Swansea University Bay campus.
Address:
Swansea University (Bay Campus)
Fabian Way
Crymlyn Burrows
Skewen
Swansea SA1 8EN
Get directions by car or public transport. For further access enquiries, please check Swansea University's website or contact Mike in advance.